MAP YOUR PATH TO EQUITABLE ECONOMIC GROWTH
JOIN CAI AT NPC23
Rich stories about the needs and potential of your community are in your data. We can help you see, share, and leverage them to drive positive outcomes. Join us during the APA National Planning Conference at our Booth #824 and for the Equity Mapping Case Study co-presented by our CEO, Chris Mefford.
eQUITY MAPPING CASE STUDY
TUESDAY, APRIL 4 @ 10:15 EST | LOCATION 120A
Presenting powerful case studies on how equity and cultural asset mapping can help you:
Develop strategies and plans to address underserved communities
Make neighborhood-level inequities and needs explicit
Tell compelling data stories that drive positive growth for your community
Chris Mefford, CEO of CAI
Jessica Stern, Principal of Stern Creative Solutions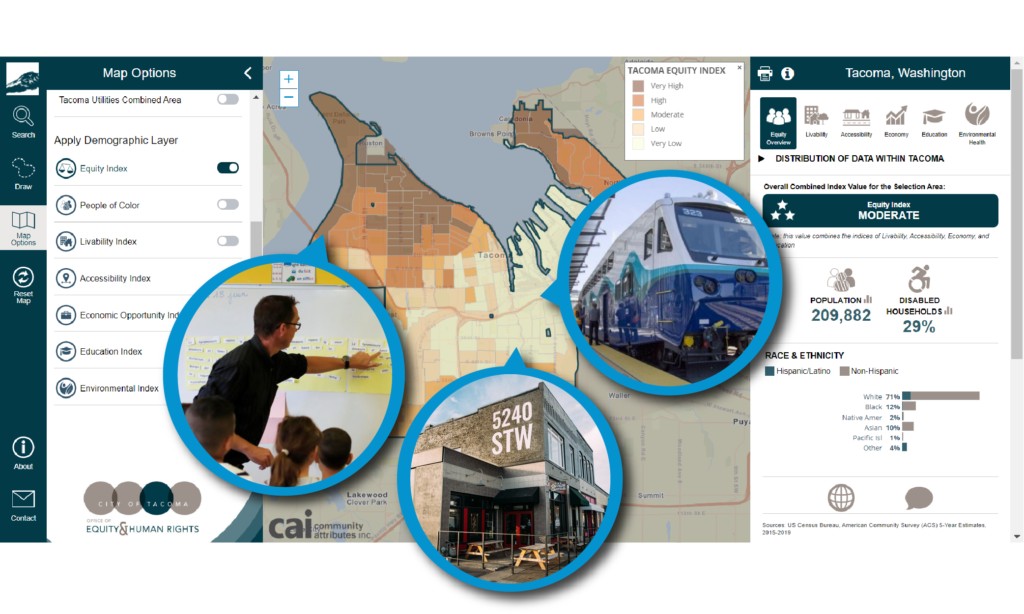 A DYNAMIC TOOL FOR MAPPING THE NEEDS AND OPPORTUNITIES OF YOUR NEIGHBORHOOD
With CAI Live, uncover compelling data stories that lead to more equitable and prosperous communities behind a broad variety of program use cases – healthcare, arts/culture, education, public safety, and more.
Customizable and configurable with proprietary and 3rd party data sets
Dynamic interface that can leverage live data for monitoring and reporting
Powered by Community Attributes, an economic and community planning firm with over 20 years of experience fueling smart and equitable growth.
Visit us at booth #824 or book a live demo!