More than 20 years of experience in strategic data storytelling
We take a community-centric approach to our projects, working closely with you and your public- and private-sector stakeholders to understand your unique needs and develop effective programs to advance your key initiatives.
Our solutions include deep analysis and live deliverables with dynamic mapping technology that is updatable, so our engagements don't end with a report that is outdated by the time it lands on your desk.
Our CAI Live platform combines economic and planning expertise with technology and innovation to give you a dynamic tool that helps you visualize and inform your development strategy and communicate impact to your stakeholders.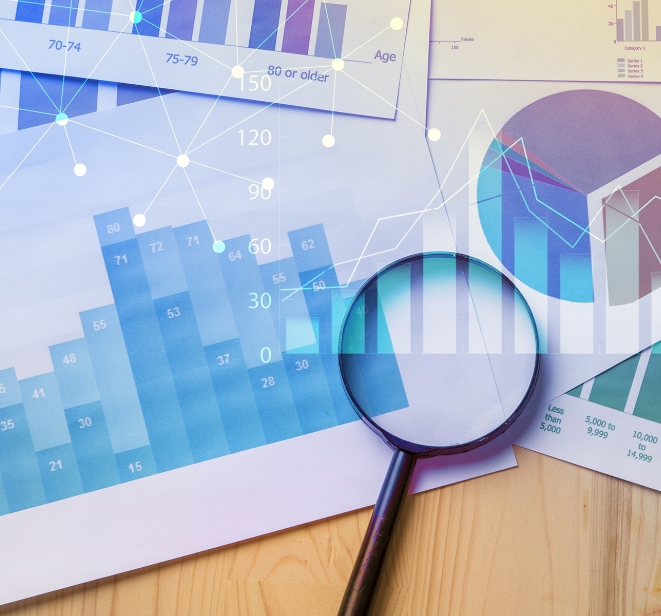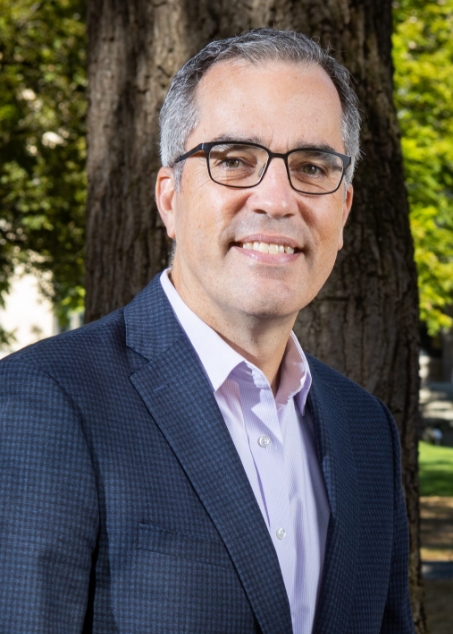 Chris Mefford
Chris founded Community Attributes Inc. in Seattle in 2005 as a community and economic development consulting firm. CAI facilitates economic development strategies, produces compelling economic impact stories and market studies, and builds custom technology tools. Chris is an expert in strategy development and facilitation, regional economic development, and economic and demographic analysis. He often speaks to audiences about regional economies and community development.
Carly bednarski
Carly Bednarski has recently joined CAI as a GIS & Data Analyst. At Community Attributes, Carly brings her passion for socioeconomic analysis, public health matters, and geographic systems to her work. During her Master of Science in environmental health and GIS certificate program at the University of Washington, she became interested in utilizing GIS to help clients make informed decisions in environmental and public health settings. Prior to joining CAI, Carly worked as a GIS Intern at Locana where she used GIS data for reporting, analysis, and presentation purposes.
REBECCA BALLWEG
Rebecca joins CAI to help our clients drive and measure impact. Before earning her MBA from the University of Washington, her professional experience includes marketing, communications, and as Deputy Director of Communications for the Wisconsin Attorney General.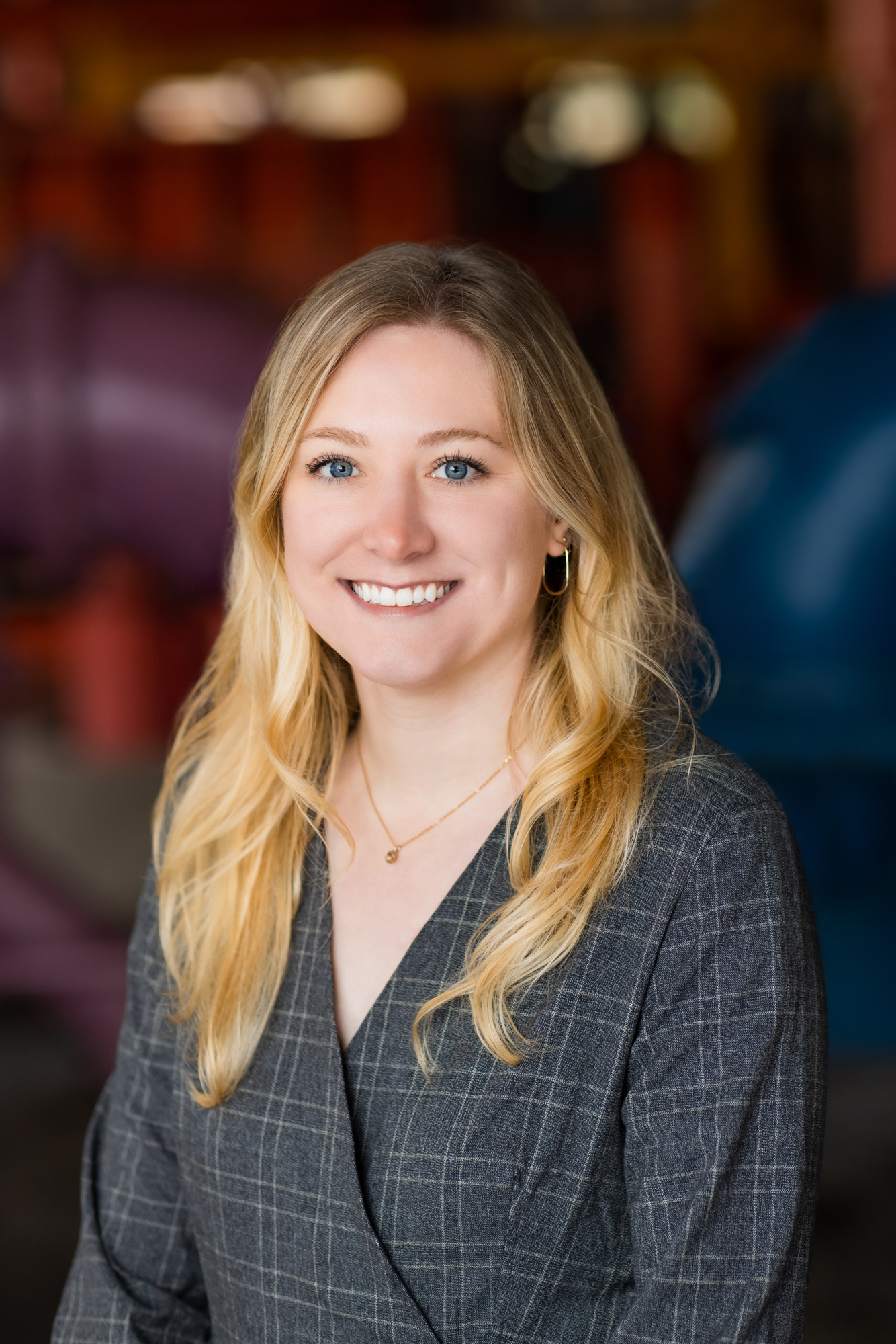 CASSIE BYERLY
Cassie brings a passion for equitable development and a diverse set of experiences helping individuals and communities through research, analysis, and policy development. Her recent work includes data analysis and interpretation for a variety of long-term strategic economic and planning policies and plans, and a comprehensive assessment and analysis of the financial impact, demographics, and efficiency of Pierce County's volunteer board and commission system. Prior to CAI, she led a team of graduate students in developing an Inclusionary Housing Plan for the City of Huntington Woods, Michigan and analyzed housing and economic impacts of the A2Zero Carbon Neutrality Plan for the City of Ann Arbor, Michigan. She also spent five years as a legislative correspondent and press secretary for U.S. Senator Jon Tester.
Madalina Calen
Madalina comes to CAI with a background in transport economics, data analysis and market research. She has a strong ability to conduct qualitative and quantitative analysis for effective data-driven decision making.
Madalina previously worked as a transport economist for a planning and infrastructure consultancy firm in the UK. Her experience involved evaluating the benefits and costs of various transport policies and strategies, developing business cases to attract funding for different modes of transport, using mathematical models to forecast the effects of public transport schemes and forming potential solutions to transport problems. She has a passion for sustainable travel, travel behavior and the impacts of transportation investment on social equity, economics and the environment.
Madalina earned a BSc in International Economics and Business at the Bucharest Academy of Economic Studies. She holds a Masters in Economics from the University of Amsterdam and graduated with distinction in Operational Research from the University of Strathclyde in the UK.
JEFF CALLENDER
Jeff has over 25 years of experience working in a technology delivery capacity, leading complex client engagement across various companies and industries with a concentration on defining and executing organizational data strategies.
His data expertise includes planning, acquisition and management, governance, and visualizations. Before CAI, Jeff was at Doxo, leading and scaling a data-intensive organization.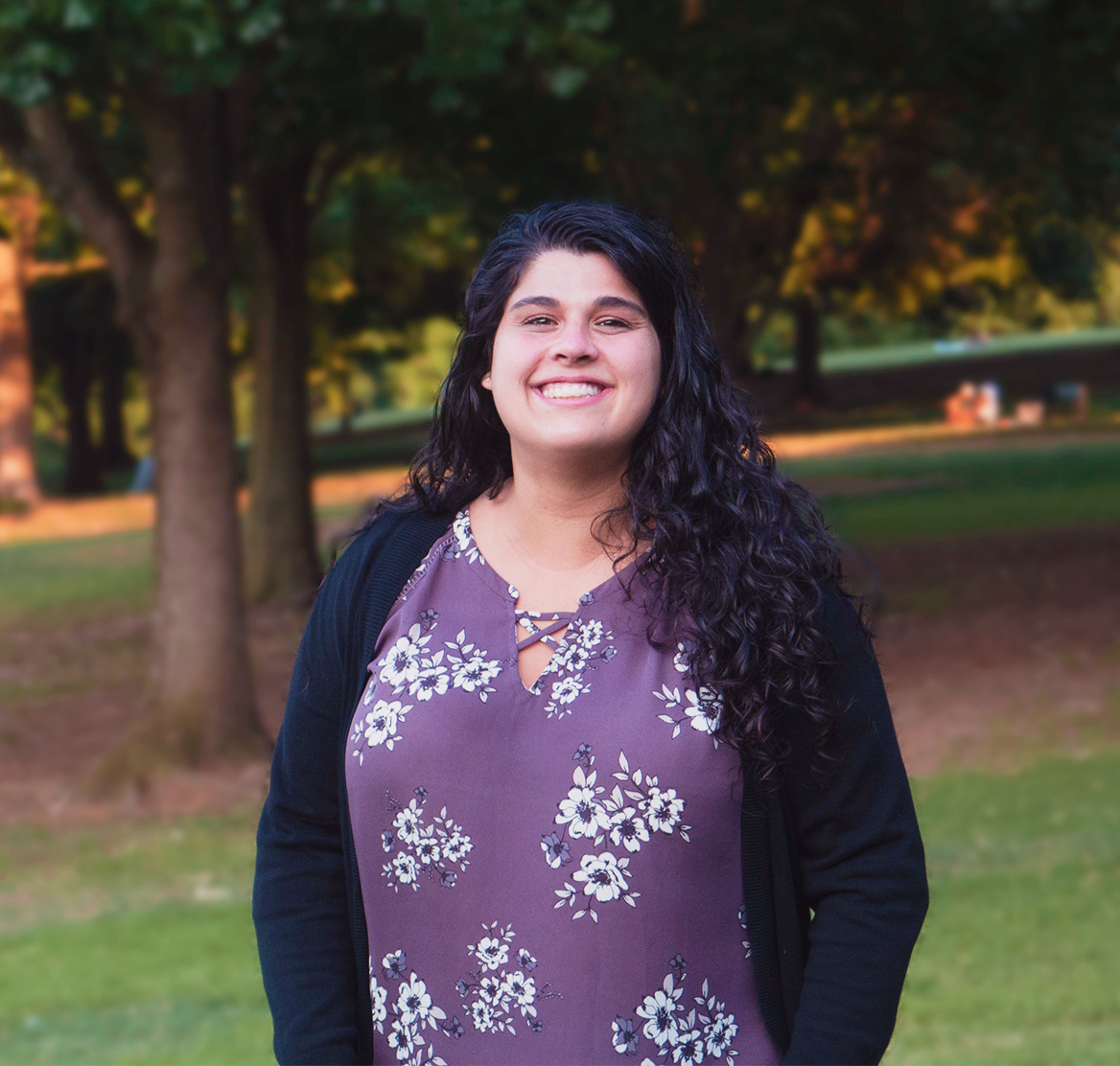 KORTNEY CENA
Kortney joins CAI as our newest planning analyst. She brings prior consulting experience from Atlanta and recently earned her master's degree in city and regional planning from Georgia Tech. Kortney's interests include affordable housing, conservation, public health, design for climate resiliency, multi-modal transportation systems, land use, and growth management law.
Erin Ezell
Marketing & Communication Specialist
Erin has recently joined CAI as the Marketing and Communications Specialist. At Community Attributes, Erin provides her expertise on proposal development and strategic communications. She has experience working with government agencies and higher education institutions in various capacities. Prior to CAI, Erin worked as the Assistant Director for Recruitment Events for the Office of Admissions at Christian Brothers University. Her work there included managing student ambassadors, social media management, event coordination, and project management. Erin studied at the University of Memphis, where she completed a Master of Public Administration concentrating in Nonprofit Administration.
Michaela Jellicoe
Michaela Jellicoe brings a wide range of experience in economic, data and policy analysis. She has a passion for using data to tell complex stories and translating these stories int a narrative for a diverse range of audiences.
Previously, Michaela worked as a research assistant at Purdue University, conducting economic analysis, econometric modeling, data collection and visualization and extensive research. She honed her writing skills through prior experience as a communications professional. Michaela has an M.S. in agricultural economics from Purdue University, a B.A. in economics and political science from Western Washington University, with a minor in Spanish. In her studies at Purdue University Michaela conducted an extensive analysis on the value of externalities associated with underground natural gas storage.
In her free time Michaela enjoys playing her violin, and reacquainting herself with all that the Pacific Northwest has to offer after returning from Indiana.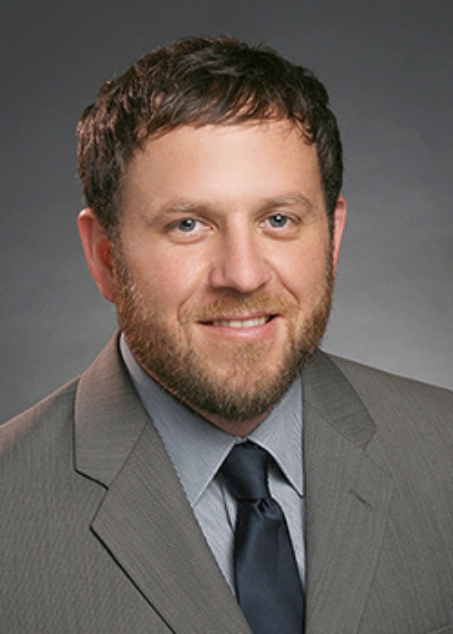 Bryan Lobel, AICP
Bryan is a leader in economic analysis and development strategy with foundations in economic geography, urban industrial development and neighborhood planning and design. Trained as an urban planner, Bryan has led economic and community development planning for a number of towns, tribes, cities and counties in the region, and has contributed to statewide economic impact studies, as well as to economic recovery planning efforts. In Okanogan County, Bryan worked closely with small town, tribal, and rural communities to identify strategies for economic resiliency in the face of climate change-driven events. In Seattle, Bryan helped analyze the economic and social impacts of bridge alternatives for critical bridges in the heart of the City impacted by the Nisqually earthquake in 2001. And in the City of Bremerton, Bryan helped analyze and compare scenarios to improve parking, access, and traffic adjacent to Naval Base Kitsap.
Tim Mcilhenny
Senior Data Systems Developer
Tim McIlhenny builds both the front-end design and back-end development of CAI's interactive web applications. Tim began his career more than 10 years ago as a software developer working on remote installation and project management software in Germany. He then returned to the U.S. to work with an advertising agency providing graphic and web design and product development for various medical and sports advertising campaigns. Tim most recently comes to CAI from ePropertyData/Xceligent where he utilized his design and web development skills on various commercial information exchange websites and a national commercial real estate platform. Tim is versed in ColdFusion, SQL, Asp.net, C#, Javascript, Jquery, Flash, Actionscript, HTML, CSS, PHP and AJAX.
Tim holds a B.S. in Computer Science from the University of Maryland, University College in Schwäbisch Gmünd, Germany.
In his free time, Tim enjoys cycling, mountain biking, hiking, backpacking and riding his motorcycle (yes, even in the rain!)
CONNOR REED
Economics & Planning Analyst
Using a wide range of market research and location analytics, Connor provides expertise in econometrics and geospatial analysis for clients of CAI. When not working on his Ph.D. in Geography at the University of Tennessee at Knoxville, Connor pursues his passion for researching global geographies of retailing and consumption (particularly the British Isles and Australasia), designing store location strategies and methodologies, and collecting historical texts in retail and economic geography.
DOMINIC ROCHE
Dominic brings more than five years of commercial real estate experience. Before joining CAI, Dominic worked with local government and economic officials to conduct rental and vacancy performance surveys for prospective rehabilitation projects and researching and authoring comprehensive housing market studies for prospective affordable housing development. Dominic received a Bachelor of Arts and Sciences Degree in Economics with a minor in Information
Technology from Illinois State University.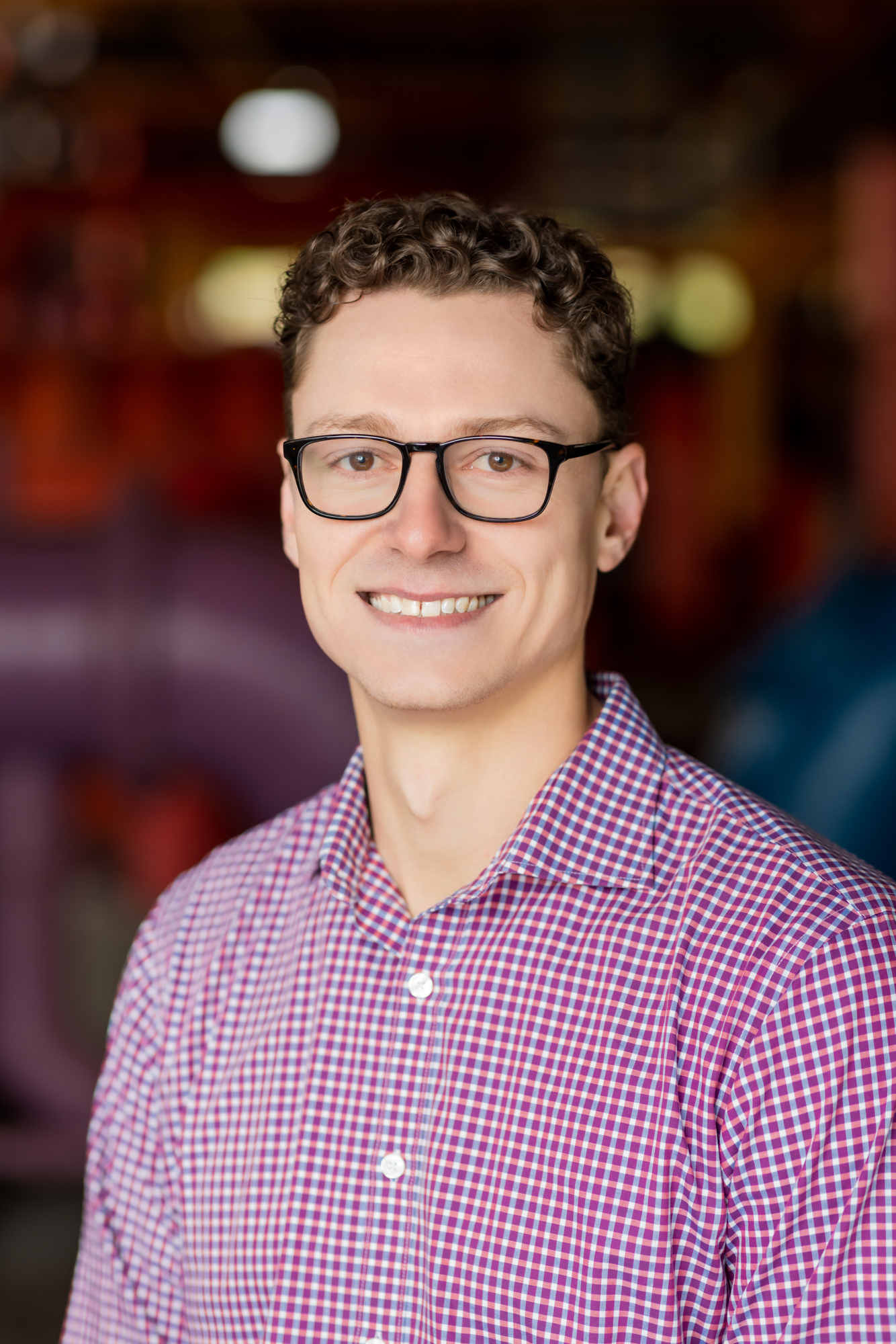 Ethan Schmidt
As an economics analyst at Community Attributes, Ethan provides his expertise on economic research, data analysis, and spreadsheet modeling. Since joining CAI, Ethan has supported multiple economic impact studies, including those for Washington State Agricultural Fairs, the Grant County Fairgrounds, Idaho Wine Commission, and the Washington Multifamily Housing Association. Prior to joining CAI, Ethan worked as a Senior Market Analyst for Zillow. His work there included analyzing local real estate data to approve competitive market analyses and underwriting for higher-risk potential purchases. Ethan studied at the University of Edinburgh, Scotland, where he completed an MSc. in Economics.
Elliot Weiss
Elliot is an urban planner with a background in economic development plans. He brings expertise as a planning consultant with award-winning work in urban design and a track record of community engagement. His academic and professional background cultivates expertise in policy analysis, urban economics, financial modeling and fiscal impact analysis, land use planning and zoning analysis, placemaking and economic development, outreach and facilitation and project management.
At CAI, Elliot contributes his skills in land use planning, brownfield redevelopment and digital 3D modeling and rendering. He has a passion for urban issues and cities functioning as hubs for cultural exchange and socioeconomic transformation. He spent a year working for Americorps on projects involving energy-efficient affordable housing, community development and alternative transportation in under-served urban areas. Elliot earned B.A. in Political Science and a B.A. in International Studies at the University of Iowa. He holds a Masters of Urban and Regional Planning and a Graduate Certificate in Real Estate Development from the University of Michigan.
KAY WILCOX
Kay brings high-level expertise in project management for technology development which will serve our work firmwide. She brings added expertise in geospatial analytics and human-centered design to improve our products and data visualizations. Prior to joining CAI, Kay supported the CDC and Denver area public health agencies to analyze datasets and automate data workflows to facilitate public policy decisions during the pandemic. Kay holds a Masters of Applied Science in Spatial Analytics in Public Health from John Hopkins University and a BA in Global Economic Development and Social Innovation from the University of Connecticut.
join US!
We're always looking for great people to join our growing team